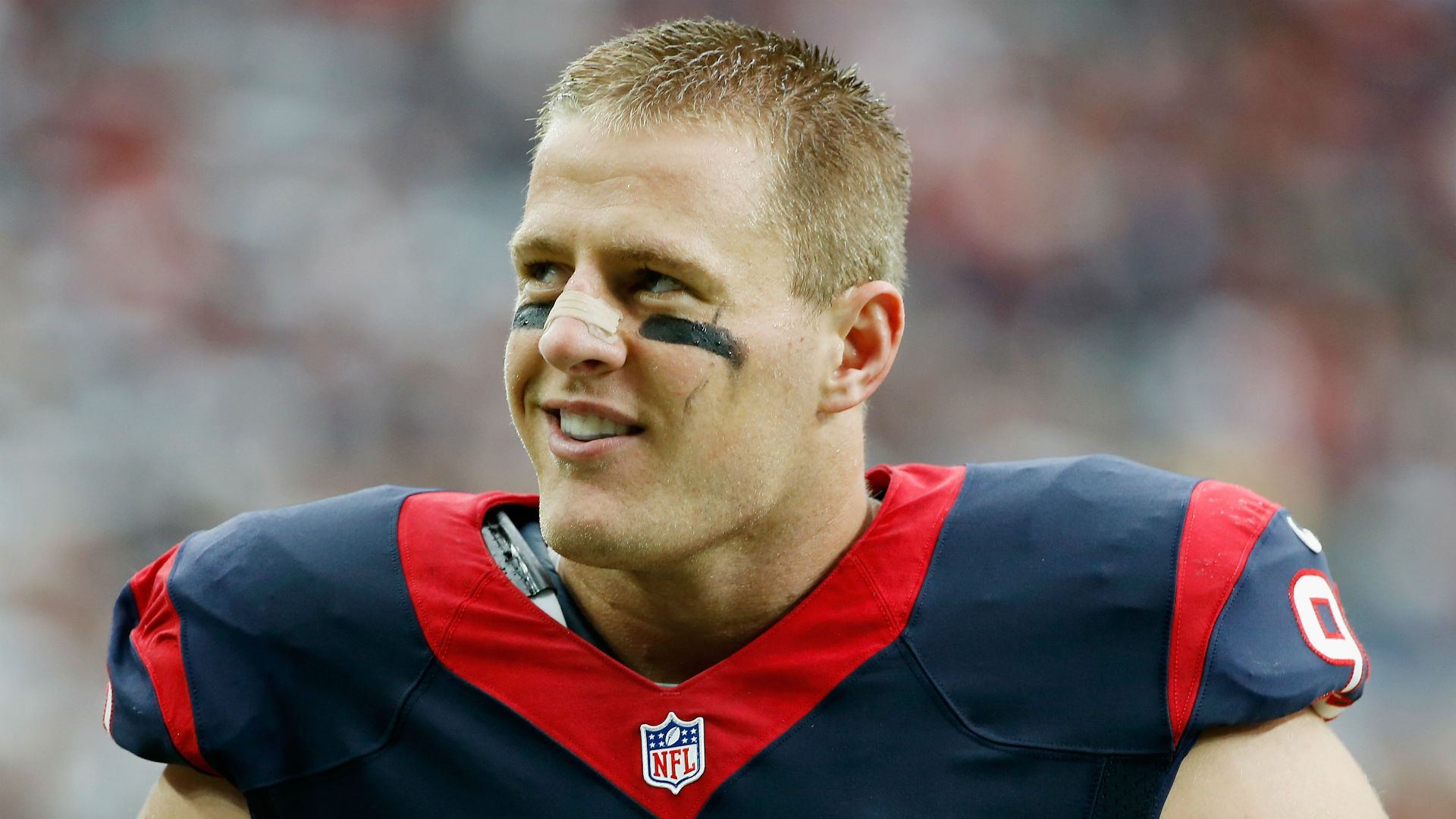 JJ Watt knows about cells.
Watt is a free agent, having asked for and received his release from the Texans in February. His free agency has NFL fans hanging on his every word, hoping that the defensive end will sign with their team.
Watt, one of the more active NFL players on social networking sites, sent out a single tweet Tuesday, which sent those same NFL fans into Defcon 1:
"Mitochondria is the powerhouse of the cell," the tweet reads.
MORE: Did 2015 episode of "New Girl" predict JJ Watt's future?
Before we move on, it is important to note that the mitochondria is, in fact, the powerhouse of the cell. It is composed of membrane-bound organelles that provide chemical energy to power the cell's biochemical reactions. Watt is correct here.
What does that have to do with the NFL? Well, "organelle" and "NFL" rhyme, but that's about it.
Still, that didn't stop football-starved fans of several teams — including the Chargers, Bills, Browns and Lions — from taking to the tweet machine to try to draw conclusions from the one educational tweet sent by Watt.
The SN theory: A "Watt" is unit used to measure electricity, which is used to power things, akin to the mitochondria. The Chargers' logo is a lightning bolt, which is composed of electricity. Therefore, JJ Watt is going to the Chargers. 
Is that how this works? 
Featured
Teams that force a lot of turnovers meet in Missouri Valley Conference action when...

After releasing the NFL schedule in May last year, it looks like the league...

Who's Playing Milwaukee @ Memphis Current Records: Milwaukee 21-14; Memphis 16-15 What to Know...