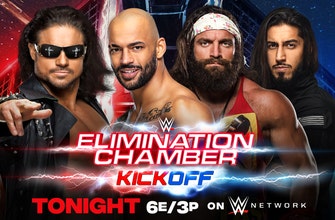 Following the announcement of an injury to Keith Lee, the four Superstars will battle for a spot in the United States Title Triple Threat Match later tonight.
Featured
DSJ getting retooled in Motown.Image: AP Let's first acknowledge that Dennis Smith Jr. is not...

Getty Images Where there's smoke, there's fire, as they say regarding NFL rumors. And...

The Ravens are reportedly planning to propose two overtime procedure changes, with the concept...