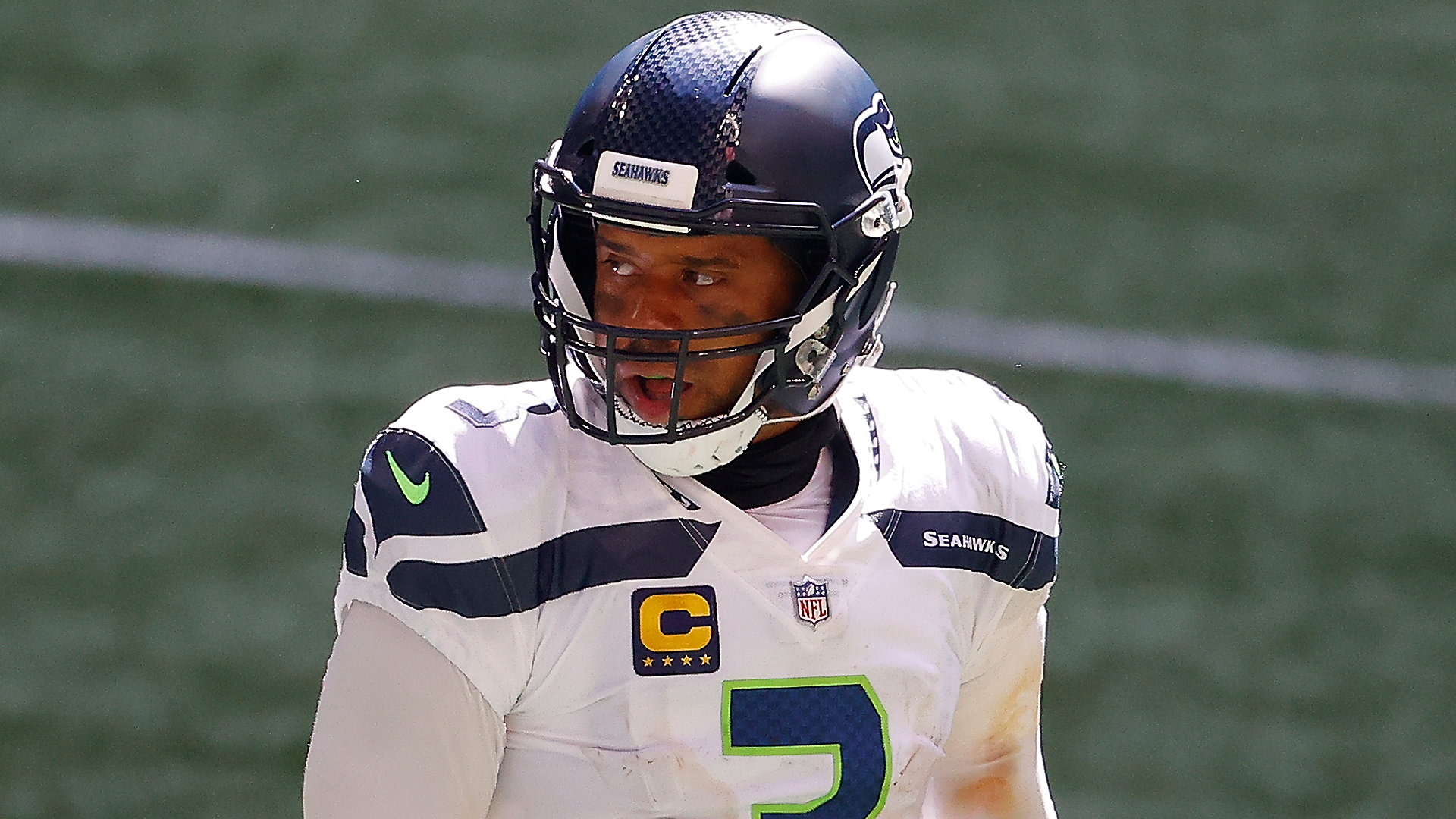 The Seattle sound is grim.
Per ESPN's Dianna Russini, the Seahawks are not "shopping" quarterback Russell Wilson, but Seattle's front office is answering calls regarding Wilson's availability.
Russini's report comes after a month of budding drama between Wilson and the franchise. The genesis of the beef between Wilson and the 'Hawks can be traced to the firing of offensive coordinator Brian Schottenheimer, with whom Wilson had a strong rapport.
Soon after, reports surfaced that Wilson was disappointed with the team's inability to build a quality offensive line for him, leading to Wilson becoming one of the league's most-sacked quarterbacks since his rookie season in 2012. 
NFL insider Dov Kleiman shared more insight on the growing rift between Wilson and organization on Thursday, with Wilson viewing himself as a "top 5 quarterback of all time" and feeling that Seattle's personnel and scheme decisions hold him back from his full potential. 
MORE: Russell Wilson's best trade fits — Jets, Washington lead the way
Kleiman describes the situation in Seattle as a "Russell vs. Pete standoff" and that Wilson's overall performance in 2020 after a strong start has lead to mistrust between player and organization.
While some pegged Wilson as potential trade asset for Seattle after the 2021 season, that timeline may be accelerated with recent drama, though Wilson's contract could prove difficult to navigate. Seattle is reportedly disappointed with Wilson's decision to air the organization's dirty laundry out in the media, as well.
Some reports indicated that Wilson's price could be as high as three first-round picks. 
The Seahawks were eliminated in the wild-card round of the 2020 NFL playoffs by the Rams, and are without a first-round pick in the 2021 NFL Draft.
Featured
Getty Images Tuesday night Los Angeles Angels two-way wunderkind Shohei Ohtani made his long-awaited...

Getty Images In the early going this season the San Francisco Giants are one...

Évelyne Viens came off the bench and her fresh legs paid off as the...